Ten new pieces are available on CURIO private sales. Details are as follows.
|Ayako Rokkaku and her colorful and high-spirited expression
It all started when Ayako Rokkaku performed a live painting and from the performance, she established a style of drawing directly on cardboard using her hands. Her works radiate powerful energy and one may feel that through their bare skin. I think that is the ability of the artist who is becoming a leading figure in the Japanese contemporary art world, and the fact proves the artist's prominence.
LOT:20220708A13
Ayako Rokkaku [Hayaumare March (3)]
Screenprint on cardboard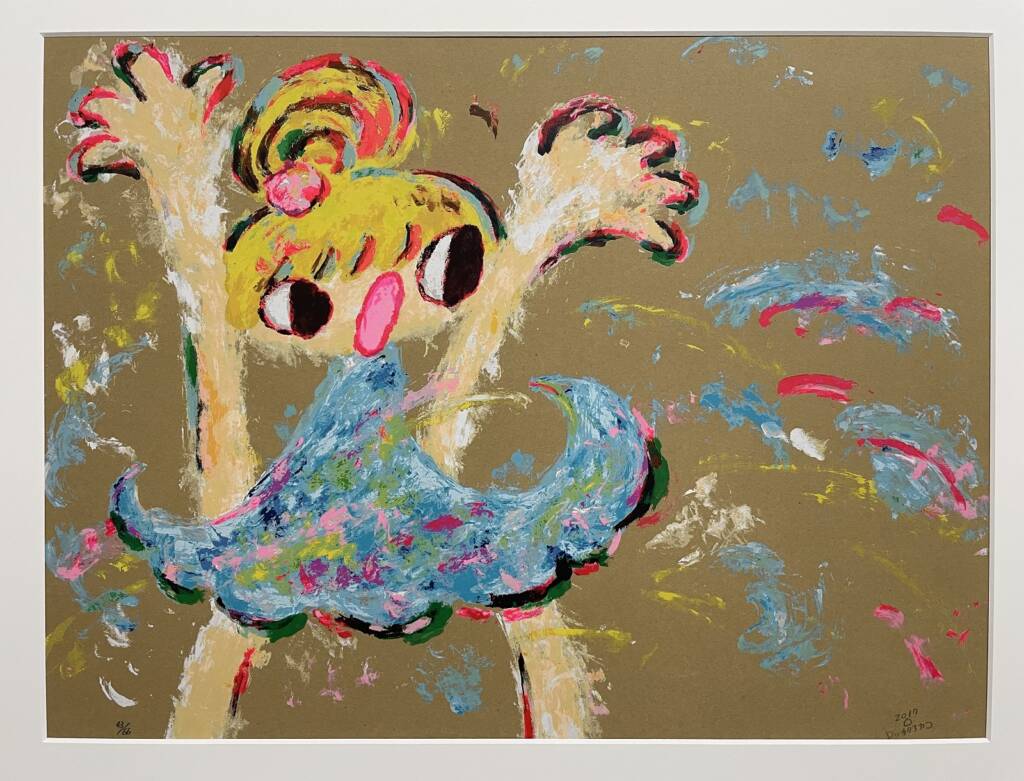 LOT:20220713EM01
Ayako Rokkaku [Hayaumare March (4)]
Screenprint on cardboard
|KAWS the artist who sublimed graffiti art into the contemporary art
The works with Japanese popular characters drawn together with KAWS original characters.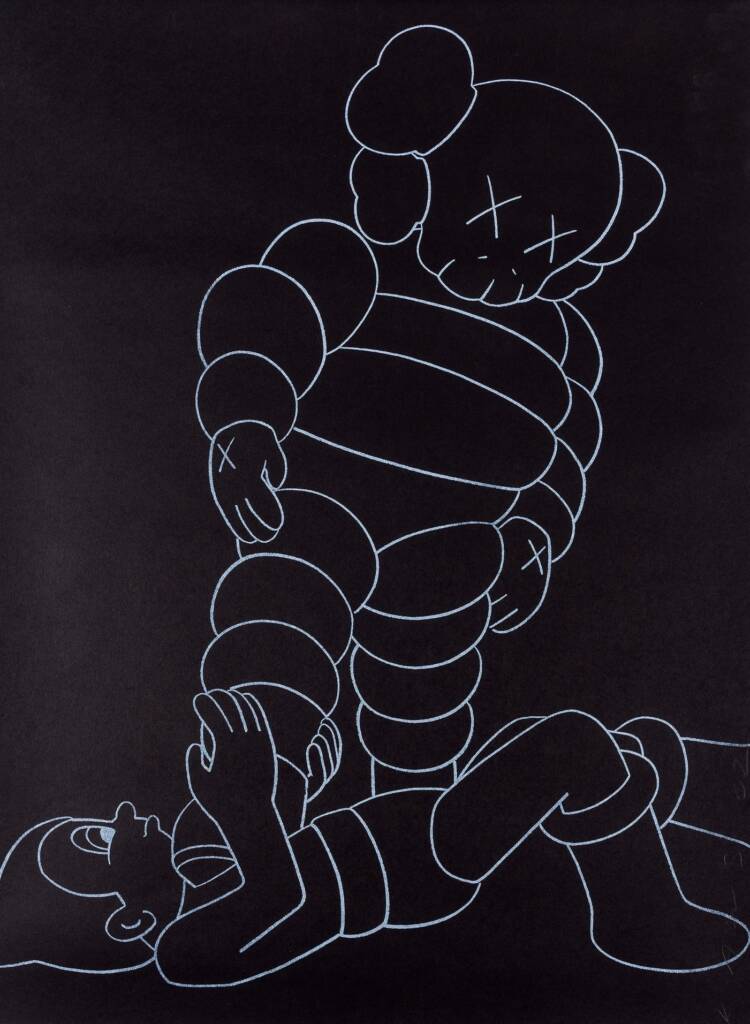 LOT:20220713A01
KAWS [Chum vs Astro Boy]
Screenprint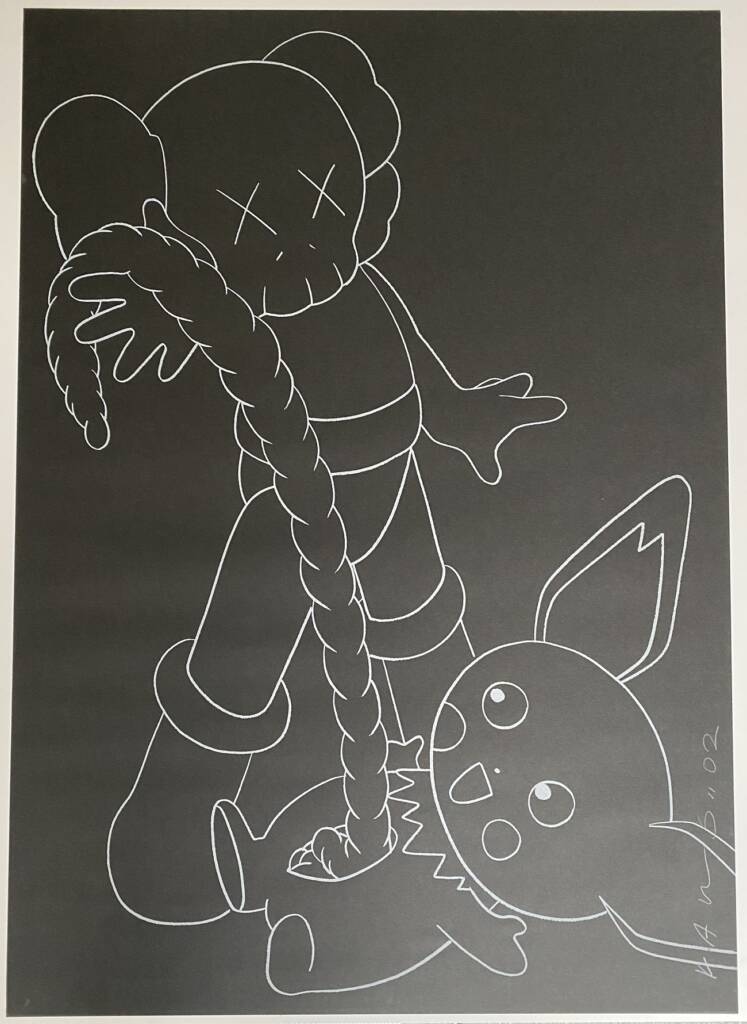 LOT:20220719A01
KAWS [Companion vs Pikachu]
Screenprint
|Adam Handler 
In his creating process, he rests his brain first and Handler derives the work only from the emotions, actions, and spirits that spring up. He is an artist who inherits the lineage of Action Painting and Abstract Expressionism.The work depicts Handler's  popular characteres and I think you can feel the pure and straightforward energy from the canvas.
LOT:20220630A02
Adam Handler [Little Stinker Girl and Ghost Buddy on Moonlight walk]
Oil stick and acrylic on canvas
| Jordy Kerwick
Born in Melbourne, Australia in 1982. The artist is now based in France. He paints classic subjects like still lifes in a contemporary style. Carnivores often appear in his recent works, which seem to have recurred implications that remind us of the most primitive instincts and emotions.
LOT:20220701A01
Jordy Kerwick/Jordan Kerwick [Untitled]
Acrylic on canvas
|Ai Haibara, a rising star in the modern sculpture world
Graduated from Tokyo University of the Arts, Haibara creates an original style of work based on indubitable skill.
Haibara's style, coupled with the "Kawaii" culture spread out to the world from Japan, is getting attention from overseas lately.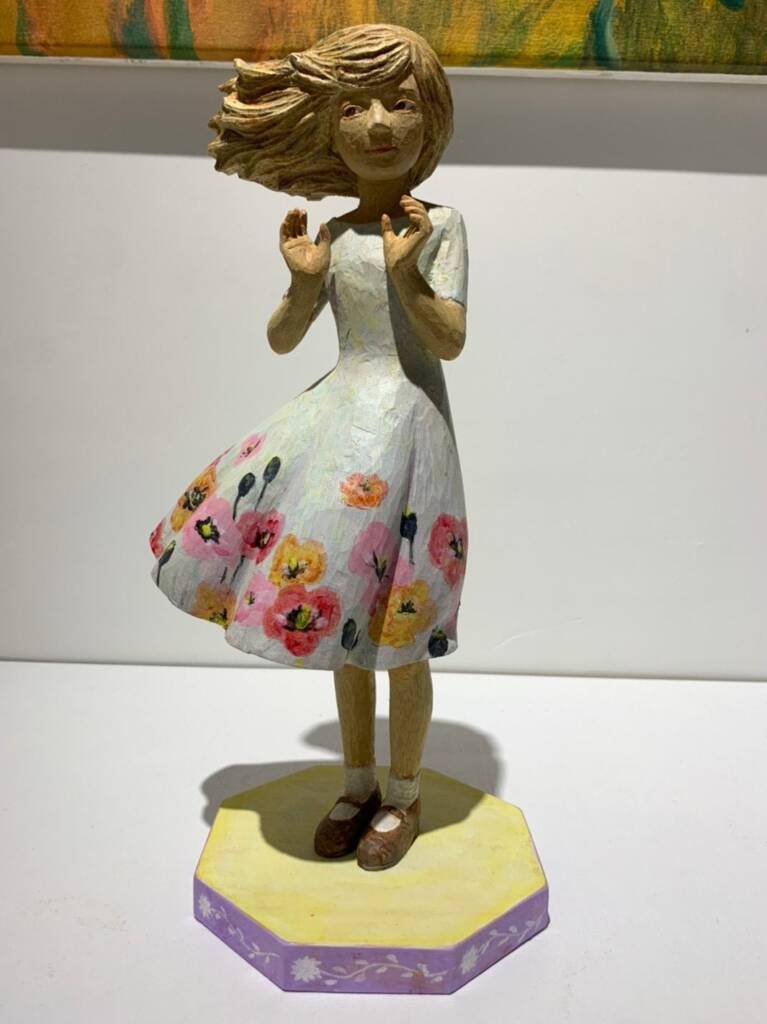 LOT:20220628A04
Ai Haibara [My thoughts is going to the fragrance of breeze]
Wood sculpture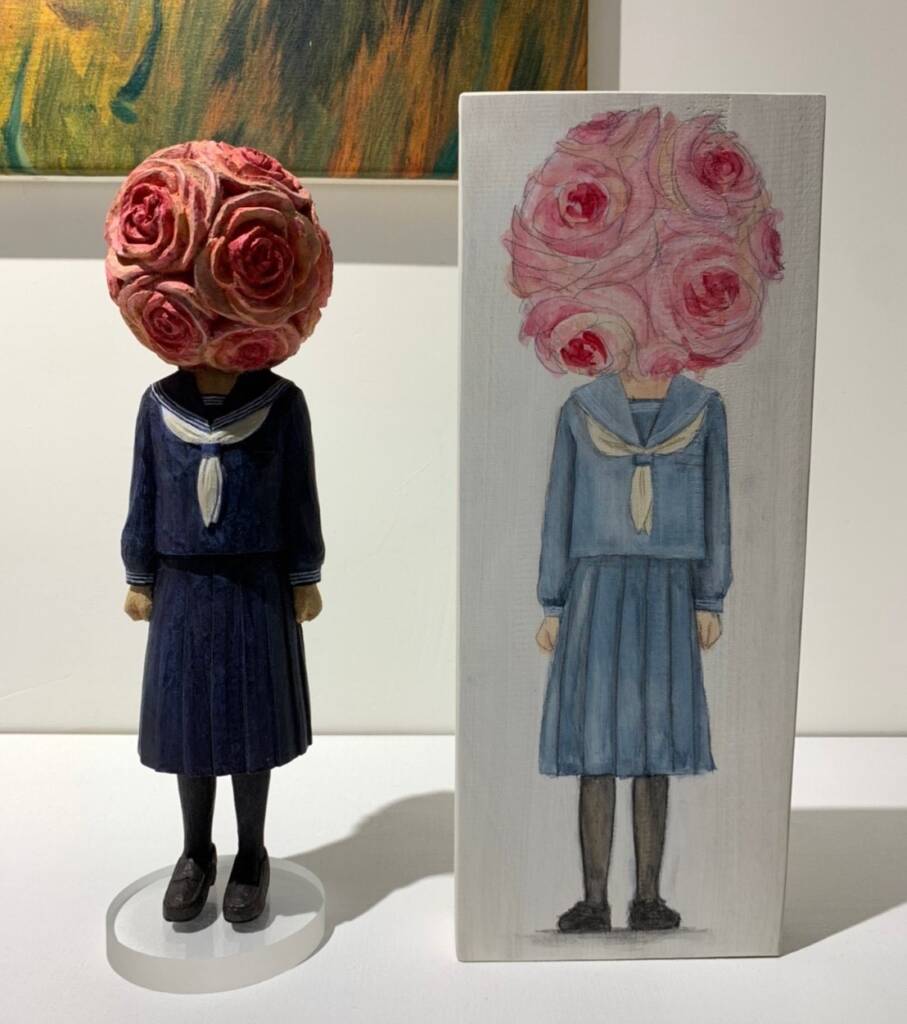 LOT:20220628A05
Ai Haibara [Substance and virtual image, Flower ball]
A set of wood sculpture and hand-painted board
|Yuya Hashizume turns the absence of originality into his work
In recent years, the "eye water" series, in which an anime-style girl painted on a flat colored background, is attracting attention in Asia and other countries around the world.
LOT:20220628A02
Yuya Hashizume [evewater -cat-]
Acrylic on canvas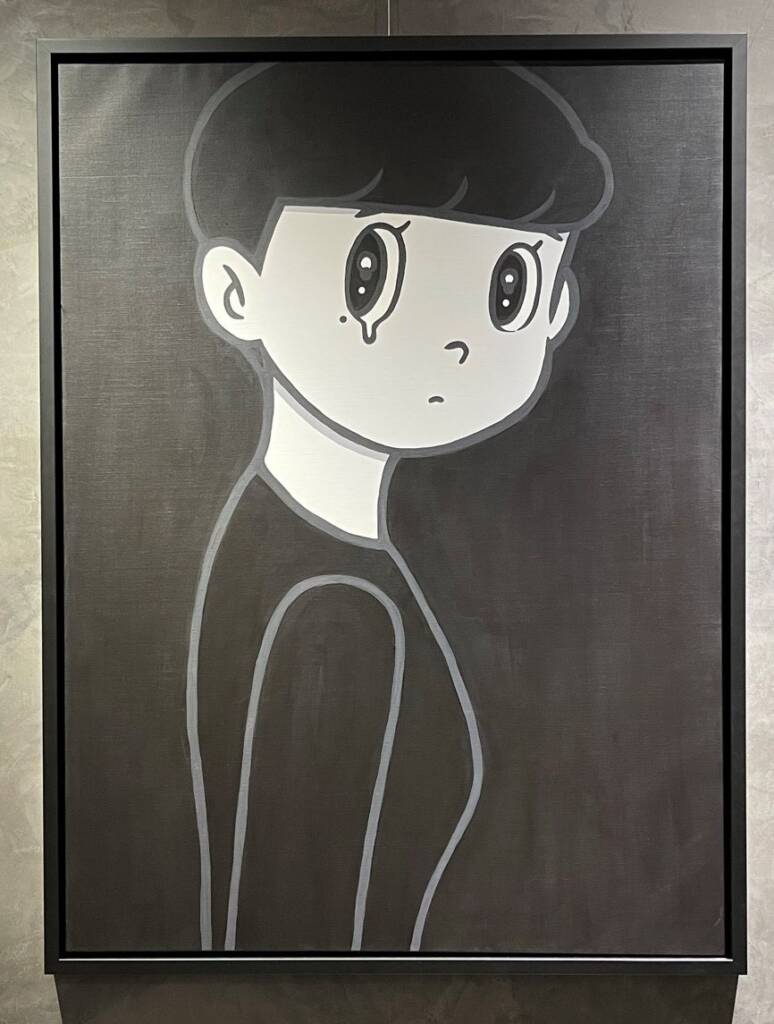 LOT:20220628A03
Yuya Hashizume [eyewater Black]
Acrylic on canvas