Introducing mototype work by Pejac from CURIO private sales.
|About Pejac
Pejac is a Spanish painter, muralist, and street artist, who is gaining popularity and attracting the world's attention.
True to his belief that "art should be accessible to all", his street art can be found in a number of cities in Europe, the United States, Jordan, Japan, and more.
Pejac puts clever twists on famous images and conveys messages on social issues. For example, the below mural found in Tokyo is "Everyone is an artist (Tribute to Katsushika Hokusai)" which depicts "a tribute to all working women".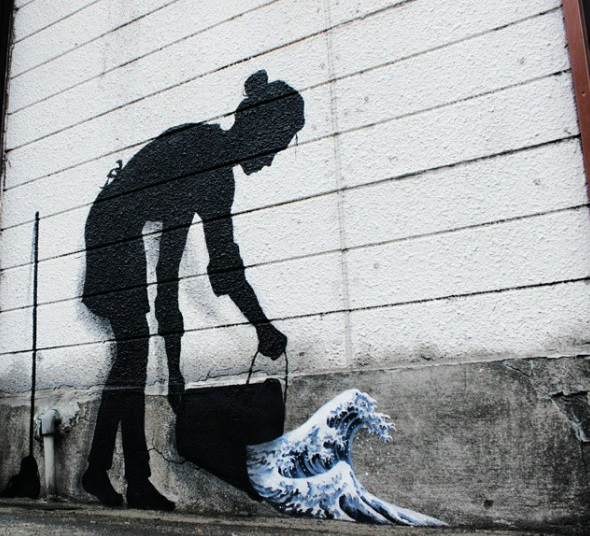 From Instagram Pejac official account
| "So Far, So Close"
This piece introducing today is "So Far, So Close",  one of 60 editions created in February 2022.
This is a monotype of the work "So Far, So Close" which was originally exhibited at APNEA, his solo exhibition in Berlin in 2021.
Pejac's first attempt at monotype, using acrylic and colored pencils on various parts of the prints, all 60 prints were hand-colored one by one.
The creation process is shown on Pejac's official Instagram. ☟
Details are as follows
LOT:20220913N01
Pejac [So Far, So Close]
Hand-pulled photopolymer on hand-coloured monotype
Hand-finished by the artist by use of acrylic paint and pencil
Signed and numbered by the artist
Edition 55 of 60
110 x 80 cm
2022
COA will accompany this work
Provenance: The current owner acquired from Pejac online shop
Contact for price
Delivery 4 to 6 weeks