Today, we are pleased to introduce a unique piece by Ayako Rokkaku from CURIO private sale.
| Girl motif with an ice cream
 
Among Rokkaku's works, which are quite popular in the art market, the girl motif is particularly popular.
In the last few years, the price has risen each time it is sold at auction, and its popularity is also increasing.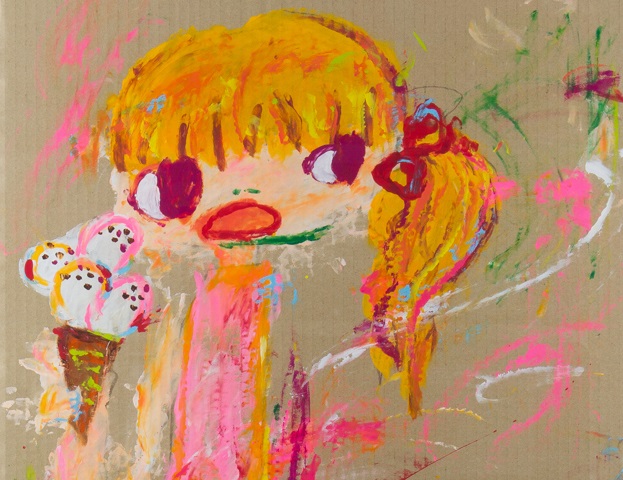 Closes up of Ayako Rokkaku [Ice cream]
Today's work is acrylic paint on cardboard, colorful and boldly painted, with a motif of a girl with big eyes, which is a typical style of Ayako Rokkaku.
The girl holding the ice cream makes it even more adorable.
Details are as follows.
LOT:20220713A02
Ayako Rokkaku [Ice cream]
Acrylic on cardboard
Signed by the artist, dated 2007 and hand drawing on the reverse
Unique
80.0 x 55.0 cm
2007
Provenance: Galerie Teo, Tokyo; the current owner acquired from Mallet Japan auction in March 2022 
Contact for price
Delivery 4 to 6 weeks