Let us introduce a cast bronze by an Indonesian artist Yunizar from CURIO private sale.
Yunizar is an Indonesian artist born in 1971 in Talawi, West Sumatra, Indonesia. He graduated with a degree in Fine Arts from Indonesian Institute of the Arts, Yogyakarta, a school of national pride and the heart of progressive art-making in Indonesia.

Yunizar from Wikipedia

| Indonesian artist Yunizar

Unaffected by the trends of modern society, natural elements are often the subjects of Yuzar's canvas and bronze sculptures, such as Sumatran forests, trees, and animals like tigers, lions, horses, etc.
Based on the concept of 'rasa' (the act of perceiving the whole at once, including emotions, feelings, perceptions, and judgments), his work depicts a lost world that is a mythical and natural yet ideal world.
His works are currently found in the collections of major art institutions, such as the Singapore Art Museum, the Long Museum in Shanghai, and the Benesse Art Collection in Japan.
Details are as follows.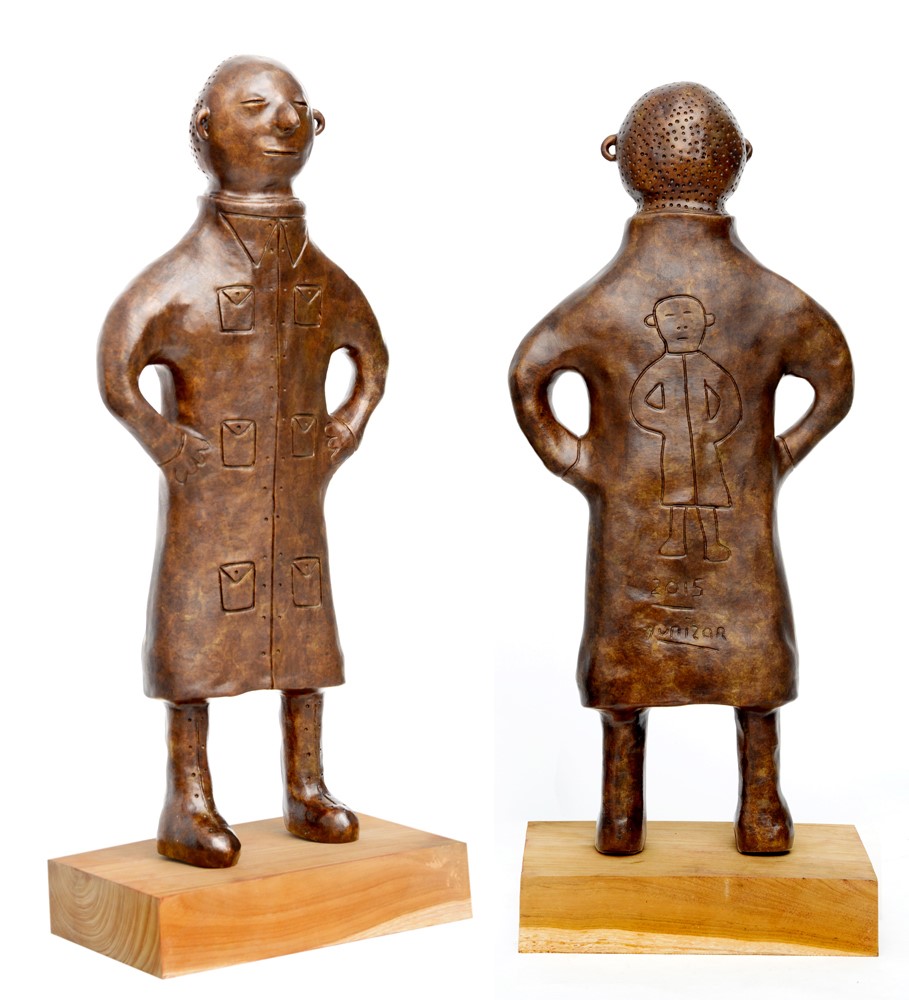 LOT:20220810N03
Yunizar [Big Boss From The East]
Cast bronze
Signed and dated 2015 on the back
Edition 2 of 8
62 x 30 x 9 cm
2015
Provenance: The current owner acquired from Gajah Gallery
Contact for price
Delivery 4 to 6 weeks